A couple of weeks ago we realized that spring and then summer should be here anytime soon (maybe?) and we started looking for a family friendly summer drive that could also be rented out. It should also be fun to drive, capable to manage long distance cruising and with a price tag below the 10/12k euros.
We think that the answer could be a BMW E30 Convertible. If you want to keep the price a little down you could pick the 6 cylinders 320i version, however if you are planning to keep it a little longer the most collectable (and fastest) choice is the 325i .
Prices vary depending on Kilometers and conditions, from around 5k up to 12k. So here is what we found, all with manual transmission.
1 From the Netherlands, the cheapest in decent and mostly original condition at 5499 euros
From Autoscout24
2 From France, in black with leather interior, slightly cracked roof, but said to be ready to drive away and fully serviced for 5.990 euros
From LeBonCoin France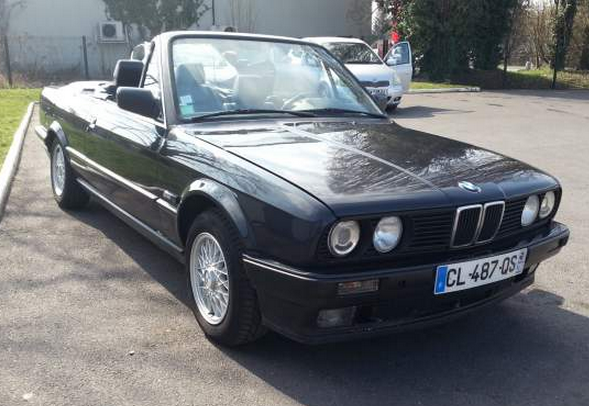 3 From Germany at 8.900 euros in silver
From Ebay Germany
4 From France in collectable conditions and 105.000 kms in a great red for 9.500 euros
From LeBonCoin France
5 The top that we found this week is for sale at a French dealer with included original factory hard top. It seems really good, however at this price it could have less km on the clock 
and again from LeBonCoin France