AUTOMEDON and MOTORAMA – Paris Le Bourget 10th and 11th October 2015
The salon Automedon emerged as one of the top Classic Car Show in France with the 2014 edition.
For 2015, the show was a great mix of official clubs, auto jumble, car part, automobilia-memorabilia and Motorama: a fully dedicated session to motorbikes and that this year was celebrating the bikes from Birmingham to Bologna with a special session dedicated to the bikes of the Bol D'or.
The all show is very well organised, however what really makes it standing out of the rest is the classic car parking.
There's a great mix of cars, vans and bikes that are grouped by country, with a special session also for the youngtimers (where our BMW E30 felt perfectly at home).
Over 1000 vehicles are presented at once and across the weekend more than 3000 have passed. Here a few pictures that we took in our quick visit just to make sure for 2016 you will keep Automedon in your calendar.
Let's start with the French because… they are playing at home

and then the neighbours :
The Italians
Our Bmw E30 playing with an Italian friend in the young timer session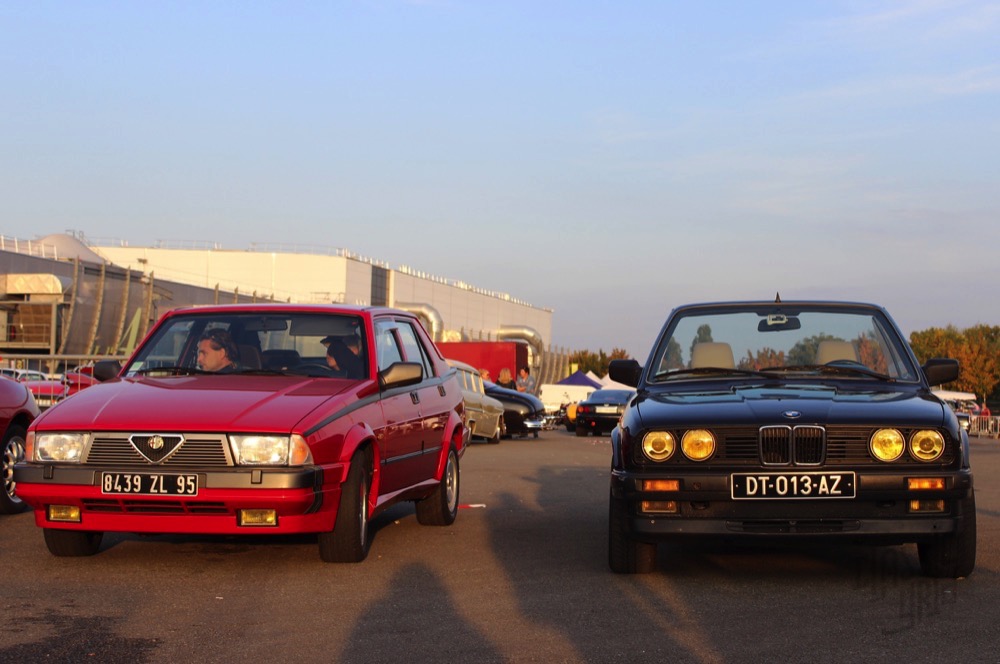 Ze Germans…
And the Brits
Plus also a lots of friends from the other side of the ocean representing the USA
Last but not least the bike session, with the huge Ducati stand, a tons of English bikes and also some famous names like Atelier Chatokhine